Aquitania
Aquitania, one of the greatest of all liners, was built for Cunard by John Brown & Co., and was launched in 1913. After her maiden voyage from Liverpool to New York on 30 May 1914, she made only 2 more Atlantic crossings before World War I began. During the war she served as an armed merchant cruiser, a hospital ship and a troop transport. She returned to commercial service in June 1919, but later that year was taken out of service for refitting and conversion from coal to oil.
In 1920, Cunard followed White Star's lead and moved its principal New York service from Liverpool to Southampton, which became Aquitania's new home. In 1931, she became the first liner to accomplish a two week turnaround between trips across the Atlantic, departing Southampton on 7 and 21 July.
When World War II began, she was again called into service as a troop transport, one of a small number of ships to serve in both World Wars.
In 1948-49, Aquitania was placed on a Southampton-Halifax austerity route; her last transatlantic crossing was from Halifax (departing 24 November 1949) to Southampton (arriving 1 December 1949).
After making 443 transatlantic roundtrips, steaming over 3 million miles and carrying almost 1.2 million passengers over a 35 year career, Aquitania was scrapped in 1950.
Sources: Haws' Merchant Fleets; Bonsor's North Atlantic Seaway.
Cigarette Card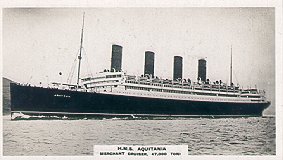 ---
Construction & Launch
---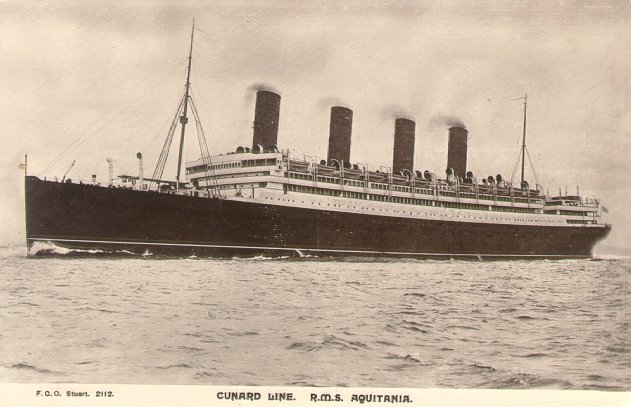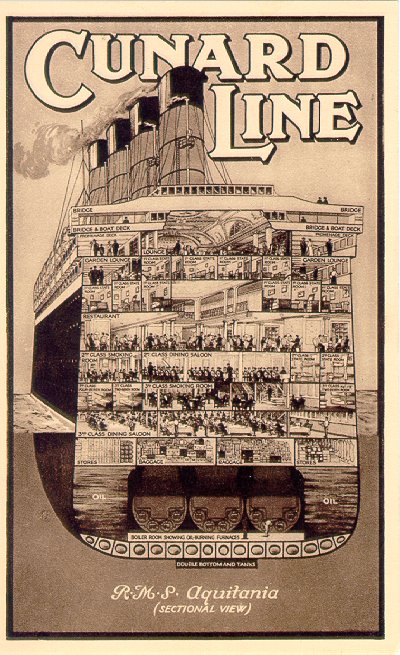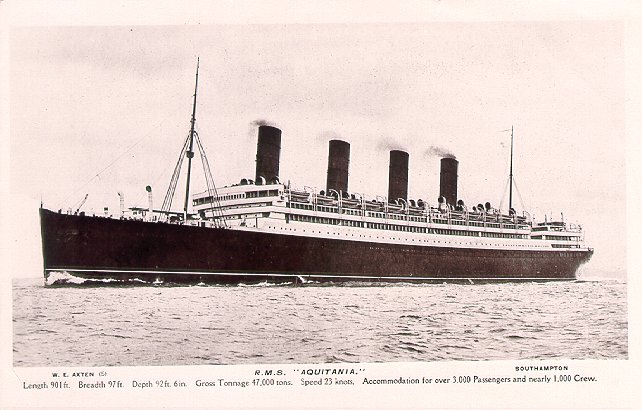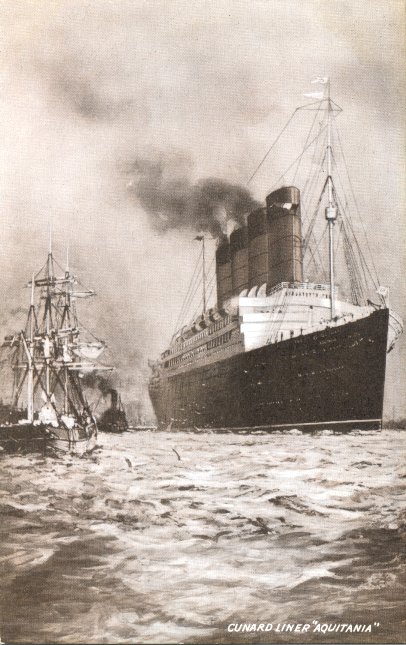 ---
War Duty
---
Olympic Used on French Aquitania Card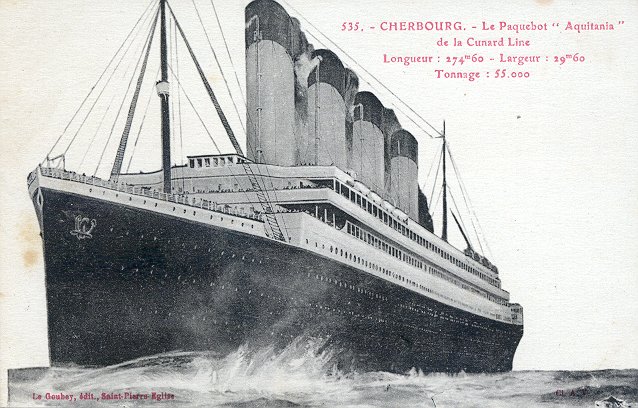 ---