Britannic (I)
Built by Harland & Wolff of Belfast, Britannic was launched in February 1874, her intended name having been changed from Hellenic during construction. As originally built, Britannic was fitted with an adjustable propeller shaft designed to improve her service speed in deep water, but this proved unsuccessful and the adjustable shaft was removed in 1876.
She made her maiden voyage, from Liverpool to New York, on 25 June 1874 and remained on that route for her entire White Star career. In October-November 1876, she captured the westbound Blue Riband and a month later set the westbound record as well, becoming the only White Star ship ever to hold both records at the same time. (She would lose the westbound record to her sister, Germanic, in April 1877 and the eastbound one to the Guion Line's Arizona in July 1879.)
In July 1881, Britannic ran aground at Kilgore, County Wexford, Ireland, and remained aground for two days. After being refloated, she sprang a leak in her engine room and was beached at Wexford Bay, where she was patched and pumped out before returning to Liverpool. Nearly six years later, in May 1887, she was involved in the most serious accident of her career, when she was struck at right angles by White Star's Celtic I about 350 miles east of Sandy Hook. Four of Britannic's steerage passengers were killed in the collision and the ship was left with a 2.5 by 3 foot ( .80 by .91 me.) hole at and below the waterline on her port side. She was repaired at New York, and was out of service for nearly a month.
Britannic began her final Liverpool-New York trip for White Star on 16 August 1899. Upon her return to Liverpool, she was requisitioned as a Boer War troop transport (HMT 62) and served in that capacity for more than two years. When she was returned to White Star in 1902, it was determined that she should be scrapped rather than refurbished for further service, and she was broken up at Hamburg in 1903.
Sources: Moss and Hume's Shipbuilders to the World; Bonsor's North Atlantic Seaway; Anderson's White Star; Haws' Merchant Fleets; Kludas' Record Breakers of the North Atlantic; Eaton and Haas' Falling Star; The New York Times, various dates.
Photographs
---
As HMT #62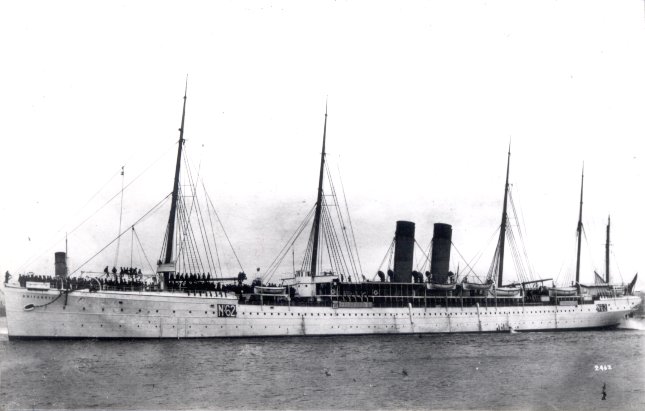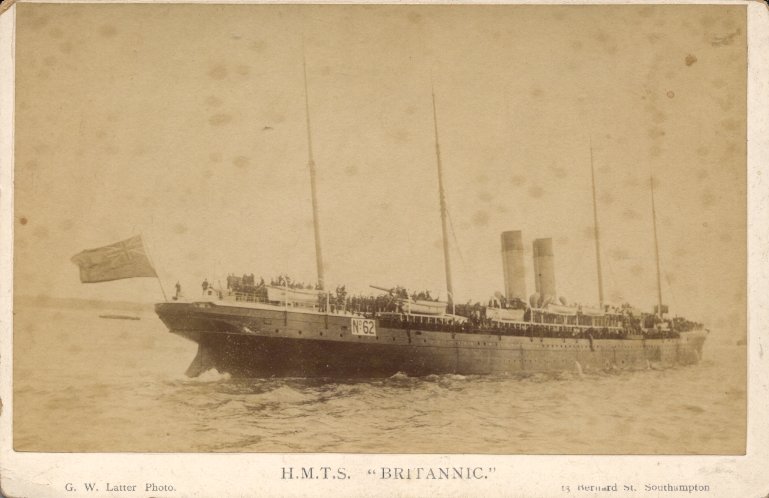 ---
Postcard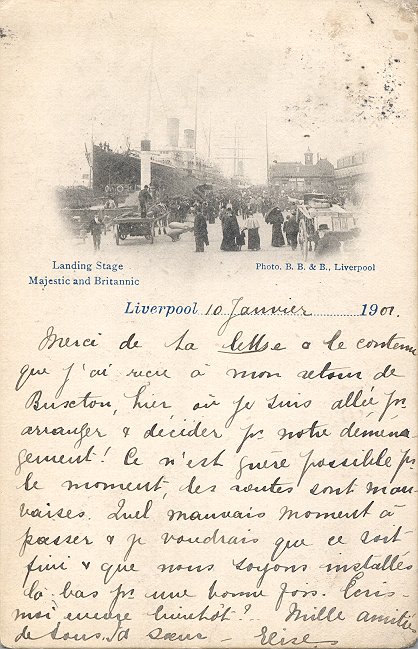 ---
Menu