Empress of Canada (III) / Mardi Gras
Canadian Pacific's final transatlantic liner, the third Empress of Canada was built by Vickers-Armstrongs at Walker-on-Tyne. Launched in May 1960, she took her maiden voyage from Liverpool to Montréal on 24 April 1961. Throughout her career, Empress of Canada was used for cruising as well as transatlantic service, and in March 1970 she became Canadian Pacific's only surviving transatlantic liner, when Empress of England was withdrawn from service and sold. Even so, she made only 13 Atlantic crossings a year, spending the winters on cruises. Ultimately, on 7 November 1971, Empress of Canada made Canadian Pacific's final transatlantic sailing, a Liverpool-Montréal roundtrip that ended on 23 November.
She was then sold to Ted Arison's Carnival Cruise Line, becoming Carnival's first ship, Mardi Gras. She has subsequently gone through several other owners and name changes, most recently serving as Royal Olympic's Apollon. She is currently laid up, having been at Piraeus, Greece, since November 2002.
Sources: Bonsor's North Atlantic Seaway; Haws' Merchant Fleets, Kludas' Great Passenger Ships of the World Today; Cox's Maritime Matters web site, http://www.maritimematters.com.
As Empress of Canada (III)
---
Postcards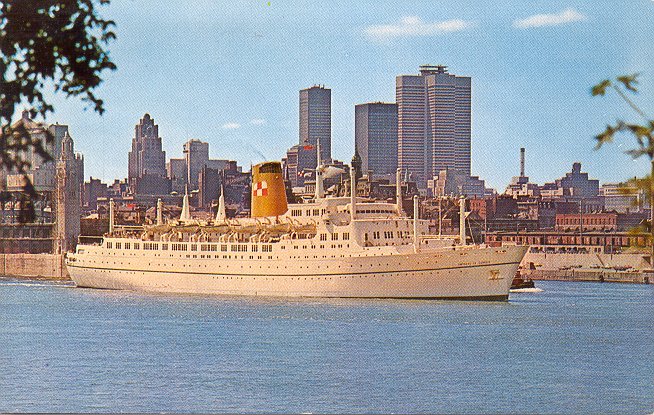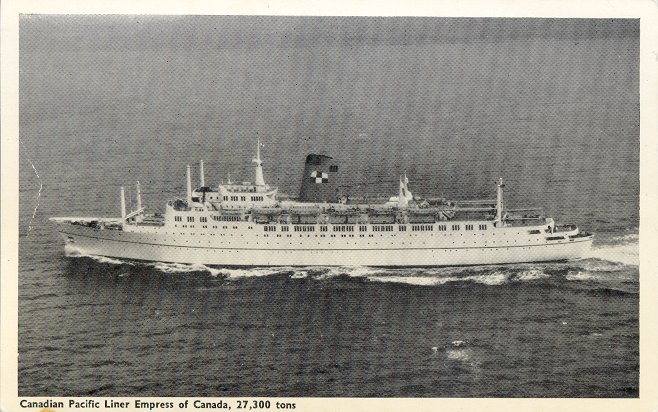 Boarding Pass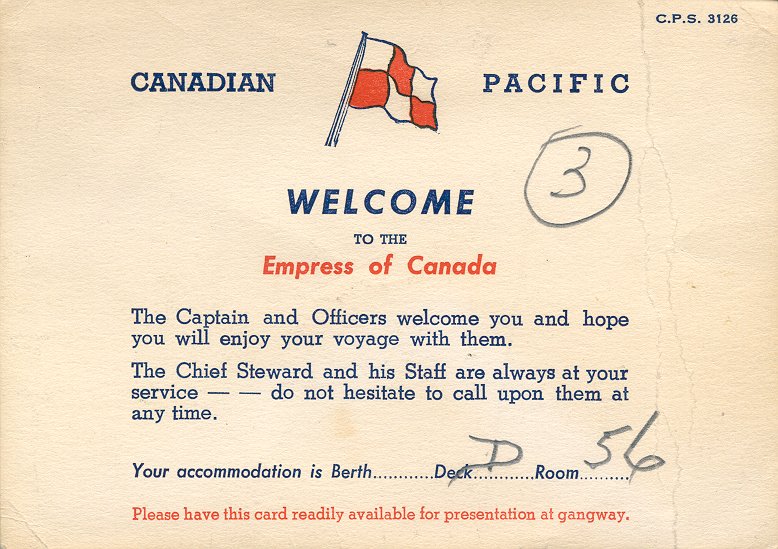 Meal Seating Card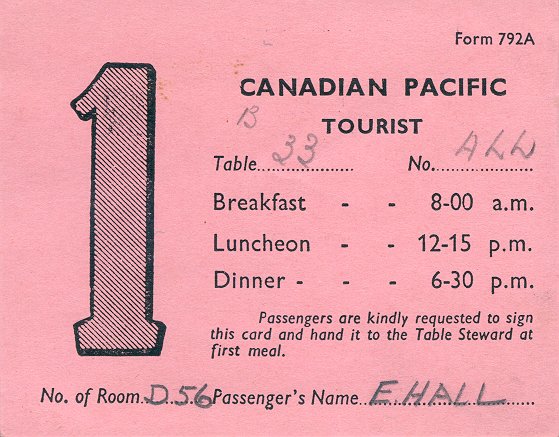 Menu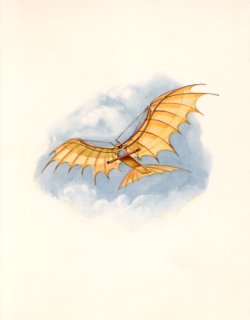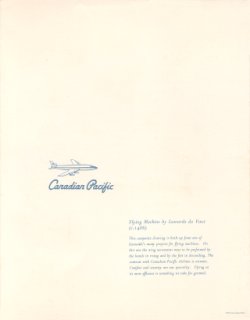 Baggage Receipt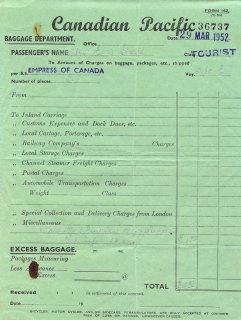 As Mardi Gras
---
Postcards