Empress of Ireland
Sister of Empress of Britain, the ill-fated Empress of Ireland was also built in Glasgow by Fairfield Shipbuilding and Engineering. She was launched in 1906 and made her maiden voyage from Liverpool to Quebec on 29 June of that year. She served on the Liverpool-Canada service her entire career.
Early on the morning of 29 May 1914, eastbound from Quebec, Empress of Ireland encountered dense fog in the St. Lawrence River and after an approaching ship was sighted, she put her engines astern. She was struck broadside, between her funnels, by the Norwegian collier Storstad. The damage to Empress of Ireland was so great that her watertight doors could not be closed. In addition, she had no power so she could not be beached and only four lifeboats could be gotten away. Fifteen minutes after the collision, Empress of Ireland sank to the bottom of the river with over 1,000 deaths. In addition to 172 crew members, 840 passengers died, the largest number of passenger fatalities of any peacetime maritime accident.
Sources: The New York Times, 29 May 1914; Haws' Merchant Fleets; Watson's Disasters at Sea; Bonsor's North Atlantic Seaway.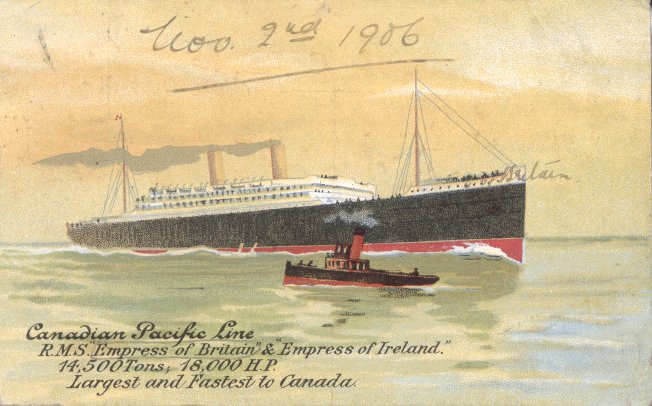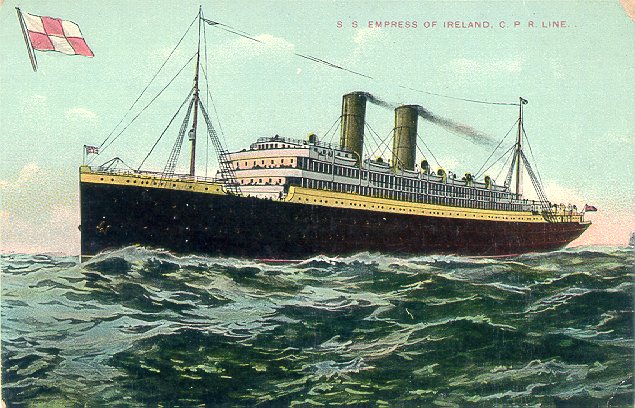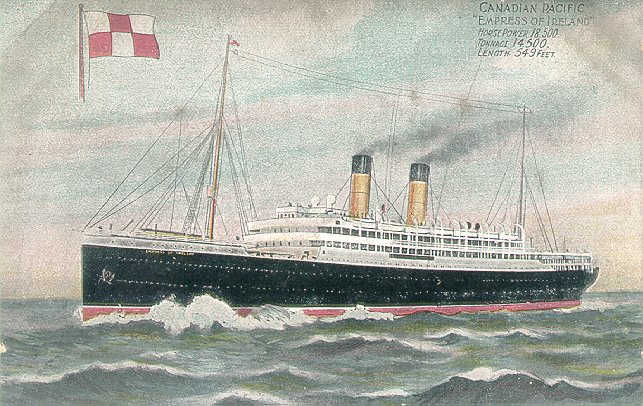 Card courtesy of John Clifford