R.M.S. Mauretania
Mauretania was Lusitania's nearly identical sister, distinguishable from her by the fact that Mauretania had pronounced ventilators on her deck. She was built by Swan, Hunter & Wigham Richardson of Newcastle.
Launched in 1906, Mauretania made her maiden voyage from Liverpool to New York on 16 November 1907, and set an eastbound record on the return leg of that trip. This was the first of eight consecutive eastbound records Mauretania would set, the last coming in 1924. In all, she held the eastbound record from 1907 until 1929. In addition, she set a westbound record in 1909 that would also stand until 1929.
During World War I Mauretania served as a troopship, a hospital ship and a troopship again before being returned to Cunard in 1919 for service from Southampton, Cunard's new principal terminus. After being damaged in a fire in 1921, Mauretania was converted from coal to oil as part of her refitting. She continued her transatlantic service through the 1920's, but by 1930, was used mainly for cruising. (Like other Cunard cruise ships, she was painted white.)
On 26 September 1934, the day Queen Mary was launched, Mauretania left New York on her final Atlantic crossing. She was scraped in 1935.
Sources: Haws' Merchant Fleets; Bonsor's North Atlantic Seaway.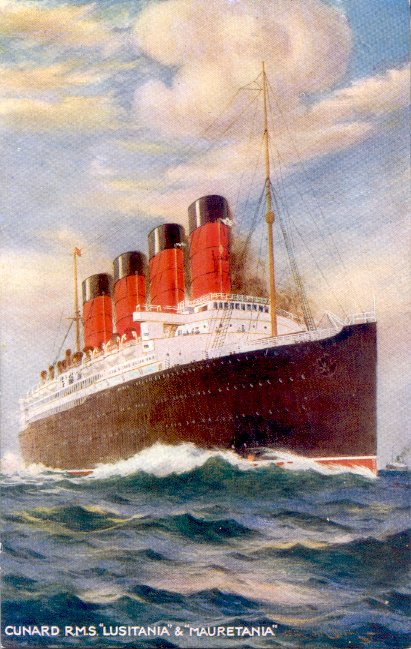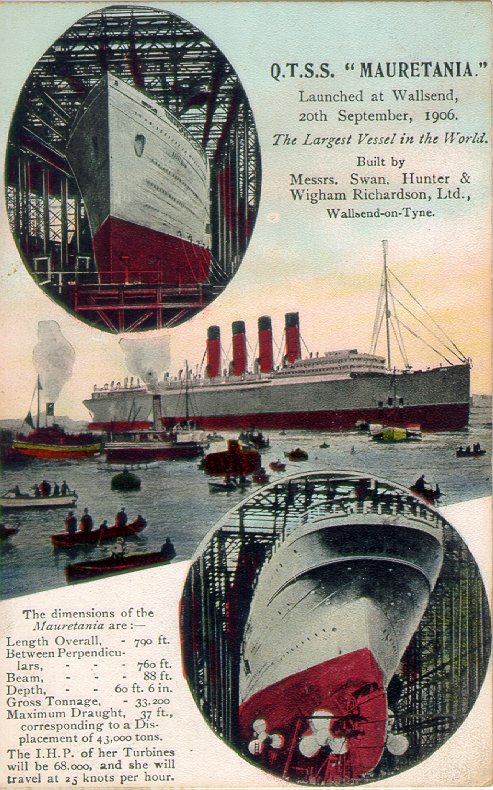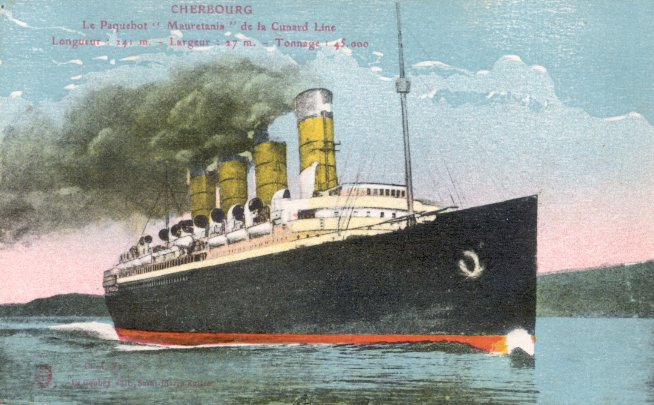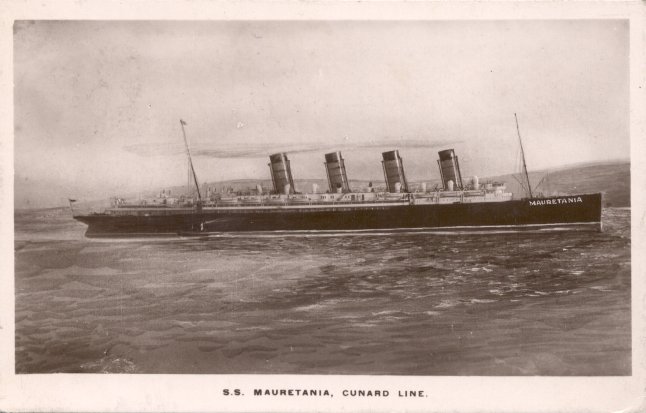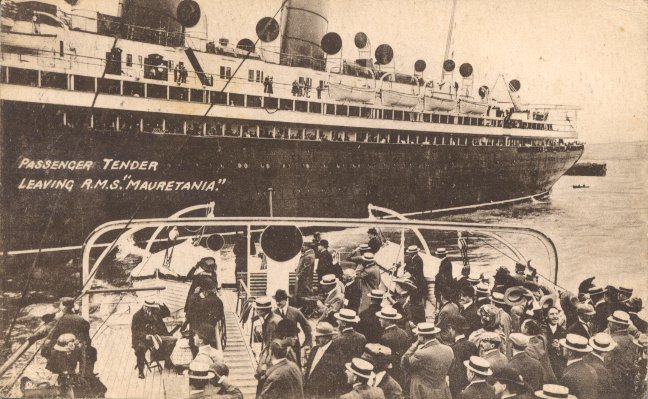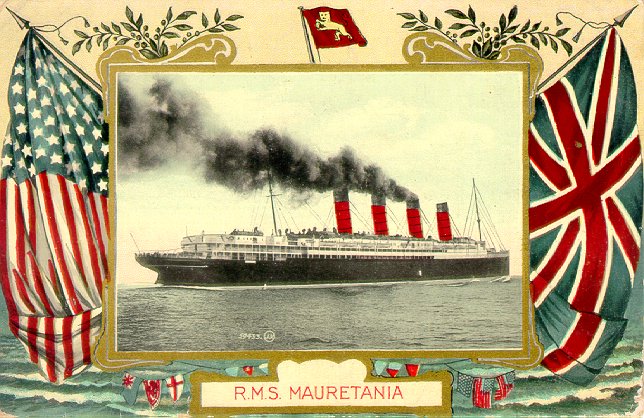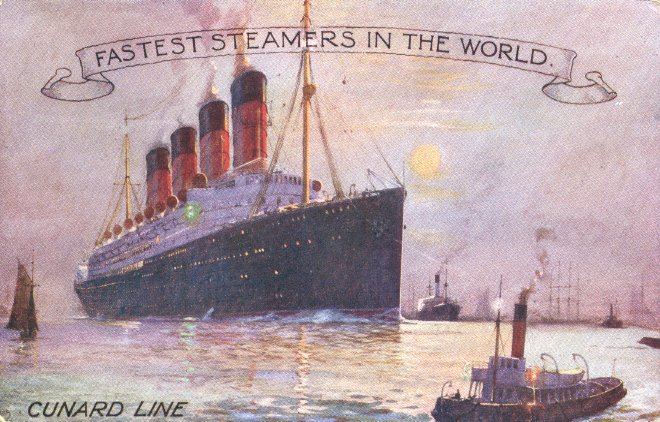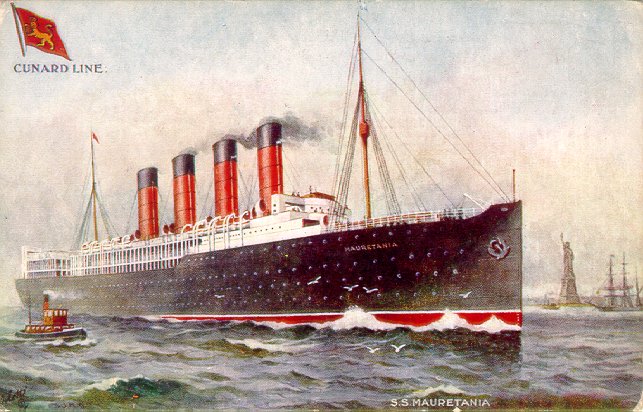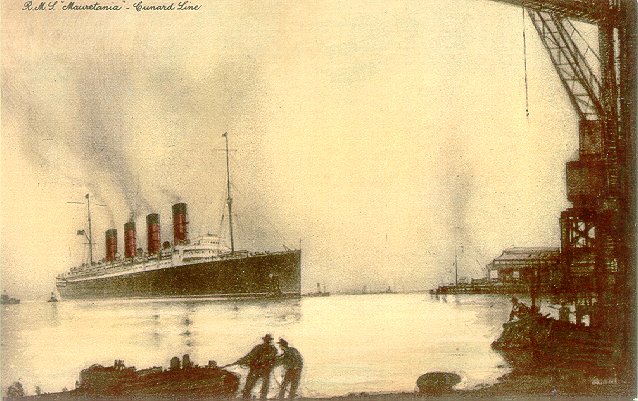 Card courtesy of John Clifford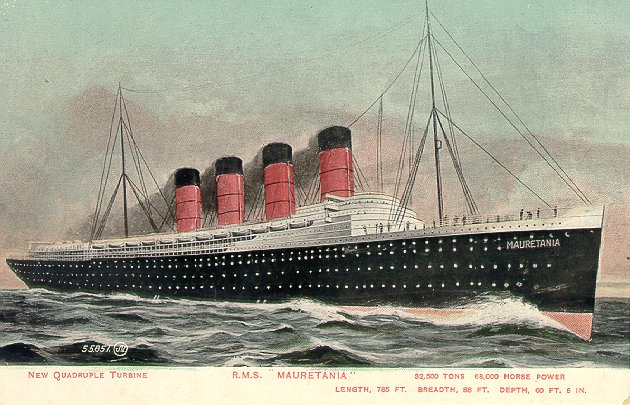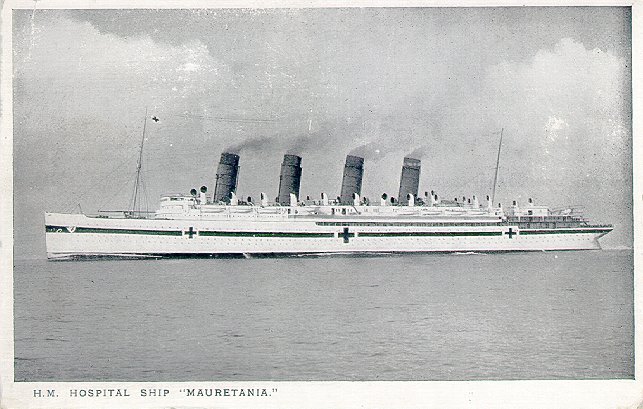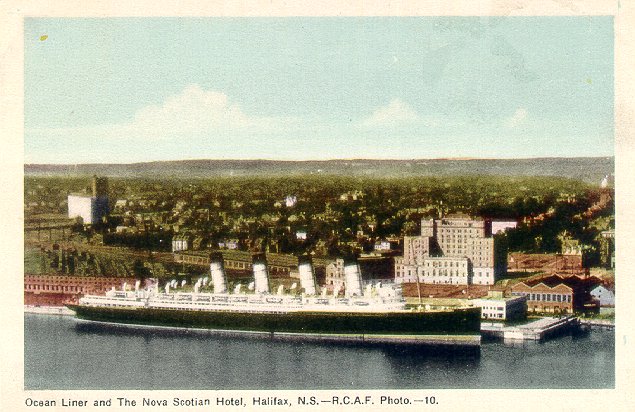 ---
Photograph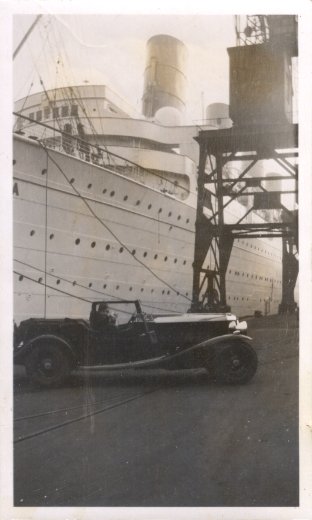 ---