Table of Contents
The Collection:
Index of Ships on the Site
Liverpool Landing Stage Views
Tables Illustrated with Items from the Collection:
The Blue Riband of the North Atlantic
History's Fourteen Four-Funneled Liners
Titanic's Distress Messages
World's Largest Liners
Extras:
Updates Log & Site Summary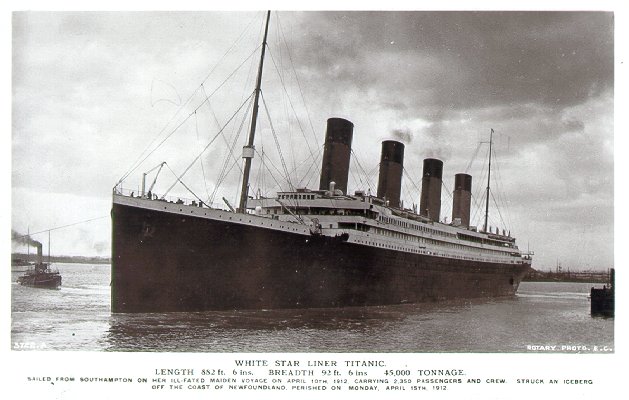 Announcement
GreatShips Collection Acquired
On August 5, 2007, the postcard and ephemera collection of Jeff Newman was sold to Omega Stamp & Coin.

All inquires regarding the collection, image use, etc., should be directed primarily to Gary:

The Bell Album
The Bell album, acquired by Jeff Newman on July 7, 2001, has been separately sold.

GreatShips has been moved to a new Web server. Please bear with us while we get Search working again.